Proximity to natural gas and NGL resources is half of the equation for petrochemical companies looking to invest—the other half being proximity to the marketplace for end products and consumers. A 2018 IHS Markit report found that delivered polyethylene costs are 23 percent lower in the Shale Crescent USA than the Gulf Coast.
With the Shale Crescent USA region located within a day's drive to 70 percent of North American U.S. polyethylene demand and 77% polypropylene demand, for the first time, supply and market demand are within a day's drive.
---
---
The Shale Crescent USA region has already drawn significant investment from Shell Chemicals re-entry into the polyethylene market. Their $6-billion ethane cracker project being constructed outside of Beaver, Pennsylvania affirms the Shale Crescent USA cost advantage. Across the Ohio River, Thailand's PTT Global Chemical has spent $230 million in land acquisition and planning for its proposed multi-billion-dollar ethane cracker plant in Belmont County, OH. These projects will create thousands of new jobs and generate millions in tax revenue in the Shale Crescent region.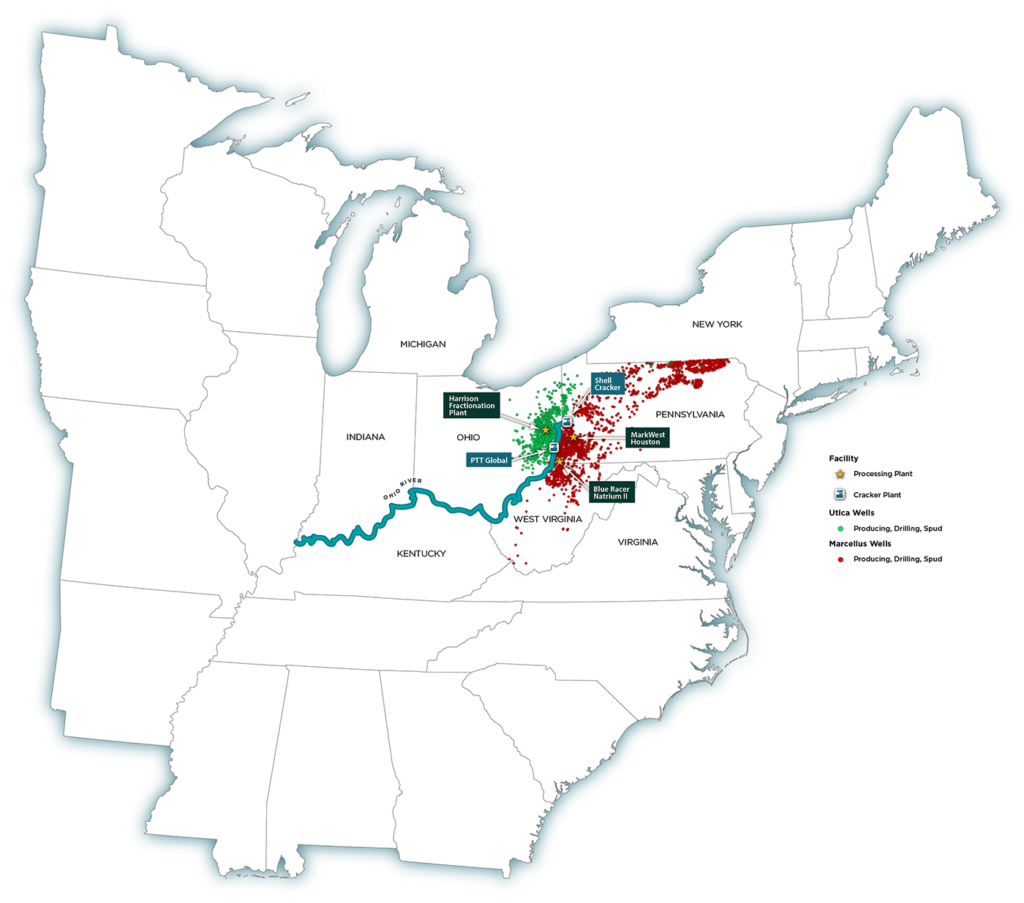 The region is primed for unprecedented growth based upon the advantages of locating on top of feedstocks and at the center of customers with an experienced work force, access to the Ohio River for processing and transportation and an unsurpassed quality of life.